Kung Fu Uniforms and Suits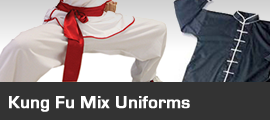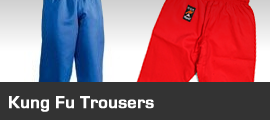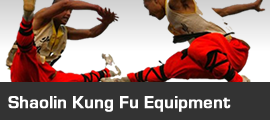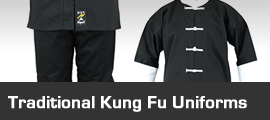 Welcome to Playwell, your one-stop shop for high-quality Kung Fu uniforms and suits – the epitome of comfort, style, and performance. Our collection is meticulously crafted from premium fabrics and 100% cotton, and it features unrivalled quality that will make your Kung Fu experience genuinely outstanding.
Take A Look At our Lightweight Microfibre Kung Fu Gi, Much lighter in weight compared to the 100% cotton suits, a perfect uniform for them hot sunny training days.
Our 9oz Kung Fu Trousers are the ultimate of elegance and functionality, whether you're honing your stances or partaking in hard sparring sessions. These trousers offer optimal comfort without sacrificing performance. Available In Satin Or Cotton Straight Legged Or Traditional Cuffed Ankle Versions, We also have the kung fu trousers available in the ultra light weight microfibre material
Besides this, Traditional Kung Fu Uniforms are a must have thing among purists who value the tradition of Kung Fu. Playwell ensures that even the youngest Kung Fu enthusiasts can embark on their journey in style. Our range includes perfectly sized uniforms for kids, replicating the quality and design of the adults collection so your little ones can train along side you in their very own kung fu gi.
Who's Online
There currently are 203 guests and
2 members online.